Our Self-Defense Classes Feature SMAART Women's Training And Hapkido
Few things in life are more important than being prepared to defend yourself and your loved ones in the face of danger.
That's where we come in.
At Sherman's Martial Arts, we offer two distinct Self-Defense programs, offering men and women across Kent Island the best skills for any situation. Join us in Chester and take on the challenge today with SMAART Women's Self-Defense and Combat Hapkido.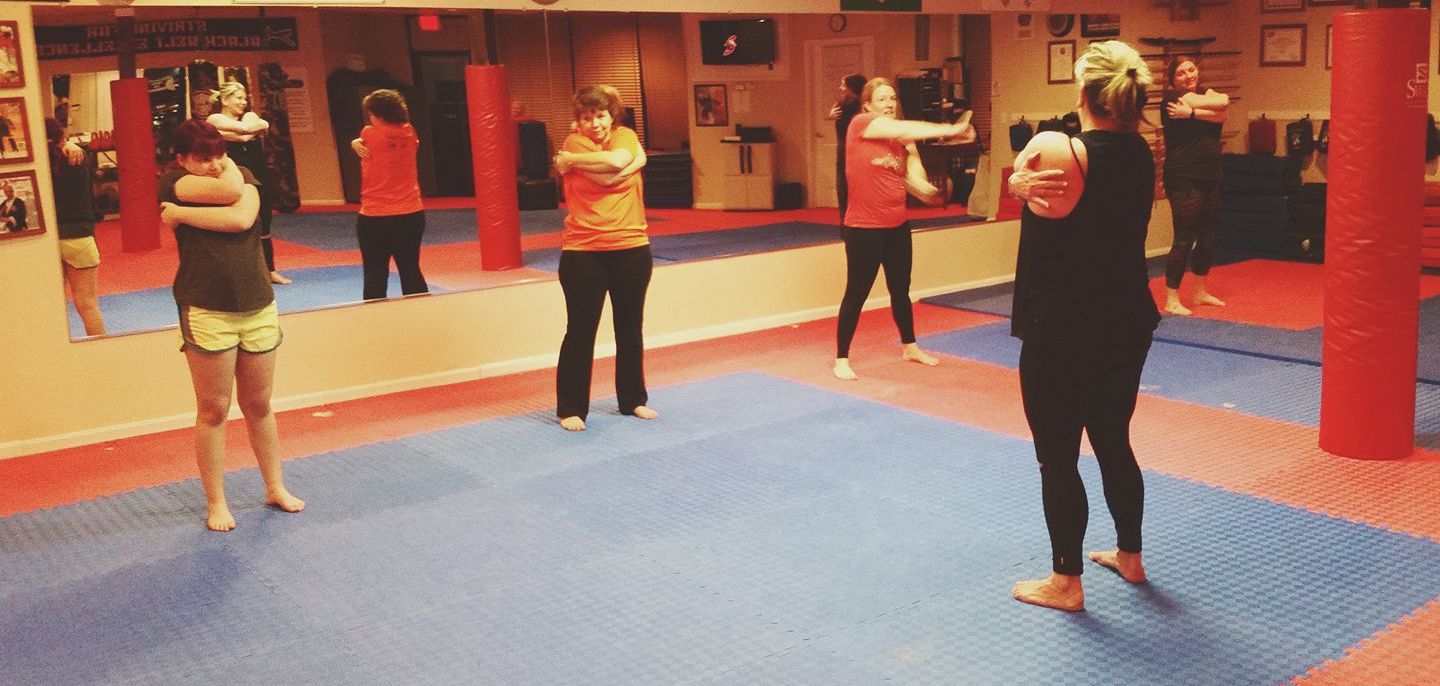 What Do We Mean By Women's Self-Defense?
The SMAART System (Sherman's Martial Arts Aggression Response Training) teaches women in our community how to stay safe in any situation. Our Women's Self-Defense features three key elements, each working together to defend against a wide range of real-world dangers.
Safety Awareness: We've all know to keep our heads on a swivel. But in most cases, it's even more important for the women in our community. We'll teach you how to identify threats before they happen and avoid conflicts in any setting.
Adrenalin Stress Conditioning: If you do have to defend yourself, the feeling is unlike any other. Your heart races and your mind speeds up. It's tough to think clearly. We're here to help you stay calm in high-stress situations, giving you the chance to make sound decisions no matter what.
Physical Techniques: What good is preparation if you don't know the nuts and bolts of defense? Learn the most efficient and effective strategies to overcome threats of any kind. We'll teach you how to react with power, speed, and accuracy to come out on top.
Looking For Something More Traditional? Take On The Art Of Combat Hapkido.
Whether it's on the mat or in the real world, Hapkido Self-Defense can help men and women stay safe in the face of any threat. Much like Brazilian Jiu-Jitsu, this discipline teaches you how to use joint locks, throws, and hand strikes to stay in control from start to finish.
Combat Hapkido offers you all the close combat strategies you need to defend yourself - and it even teaches you how to overcome larger attackers by turning their own strength against them.
In no time, you can learn every aspect of self-defense:
Powerful striking
Preemptive defense tactics
Weapons disarming
Pressure points and submissions
Don't Get Left Guessing. Learn The Best Self-Defense Skills Today With Our Classes In Kent Island!
In the face of danger, you're either prepared or you're not. Don't let it be the latter.
At Sherman's Martial Arts, we take pride in helping men and women across Kent Island learn how to defend themselves at a moment's notice.
Fill out the short form on your screen to learn more about our Self-Defense Classes in Chester. We'll be happy to answer all of your questions right away!